Finding a qualified security guard for your needs can be a difficult task to do. It would be best if you had someone who can
Finding a qualified security guard for your needs can be a difficult task to do. It would be best if you had someone who can handle customers or check up on the essential property. All these are challenging to undertake. If you need a warm body, it isn't tricky to find, but the desires fail.
If you need to hire a security guard, you need to consider several factors. You need to look at the number of guards you need, the level of risk at the location, and the security guard experience that you will need to have. You will need to have a consultant to achieve the level of security you need without over-seeding.
Today technology is changing, and the security guard also needs to be familiar with the modern equipment to enhance security level. Traditionally, the office won't write a report about the incident, and you don't need that to happen at your work. This article will guide you to find the best guards you can hire.
What to look for when hiring security
1. Extent of Experience
It's a point where you consider the working period of the guard with the experience received. For some jobs, you need an experienced guard, while other people consider hiring an inexperienced guard as long, they pose the attribute of the practical security agent. It's essential to have a security guard who focuses attention to detail and has a sense of purpose, not someone you're going to train.
2. Consider the Location
There is no exception in the cost of hiring guards, and they vary like other utilities. Today we have a competitive market that is making security guard services charge more in populated areas. The demand in such areas is high, unlike remote regions.
3. Decision Of Armed or Unarmed
All guards provide security on your property. The armed security officers need more training on handling firearms, making them cost higher than unarmed guards. If your business deals with valuable items like houses, expensive jewelry, or protecting money, there is a need to have armed officers.
If you protect or prevent violence on your property, you can consider unarmed security offices because there are no violence possibilities. You need to work with your company or management through the option to make better decisions on your business's security level.
4. Nature of Protection
Depending on your need, you can get bodyguards for security personnel that offers security to VIPs. You can also get emergency response guards who have experience in constraints. A security guard performs all tasks you need to make sure you are safe. For example, the CEO of a company will need executive protection at a higher cost than an entrance management guard.
5. Training of the Guard
The level of training you can consider before hiring a guard will impact the cost of each guard. Sometimes you may find guards regulated by the state, and you will have to abide by the rules. Some security guards charge extra income for premium guards and need to understand the company's needs before making your security needs request.
Check on the cybersecurity threats if the guard needs to have the necessary skills. Also, the location you need your guard to work at will matter; some may require special skills. An event guard will need different skills from someone working in an office.
6. Number of Guards Needed
The number of security guards you need will determine the average cost of each. The more you need many guards, the higher the cost and vice versa. This should not translate that you need to have many guards if you have a facility or property.
It would be best if you had potential security officers, depending on your work. If you have a facility with 200,000 sqm and has one entrance with barricaded windows, you will need a few armed security guards.
7. Working Hours
When you have a running business, you will think of the cost of hiring a security guard. The amount of pay will depend on the hours of working either during the day or night. For example, if you hire a guard for an exclusive late-night special event, the cost will be more than working during the day.
However, there are some days you might need a security guard during the day. When such happens, it's cost-effective to hire a temporary contract guard rather than adding one for full-time security services.
8. Independent vs. Private Security Firm
Sometimes you may need a private security guard, and you don't want to place on your payroll. This will mean you have to choose between hiring a private security firm or an independent guard. It might seem you will save money if you hire an independent guard, but it comes with a limitation. You won't be able to conduct a background check of the security guard.
If the independent officer is sick, then you will have no guard. But the security firm will take care of all this for you. If you need to add more guards, you make a phone call to the company. They select the best for you and will provide remote guarding if you're interested.
Types of Security Guard Services
Armed Security Guards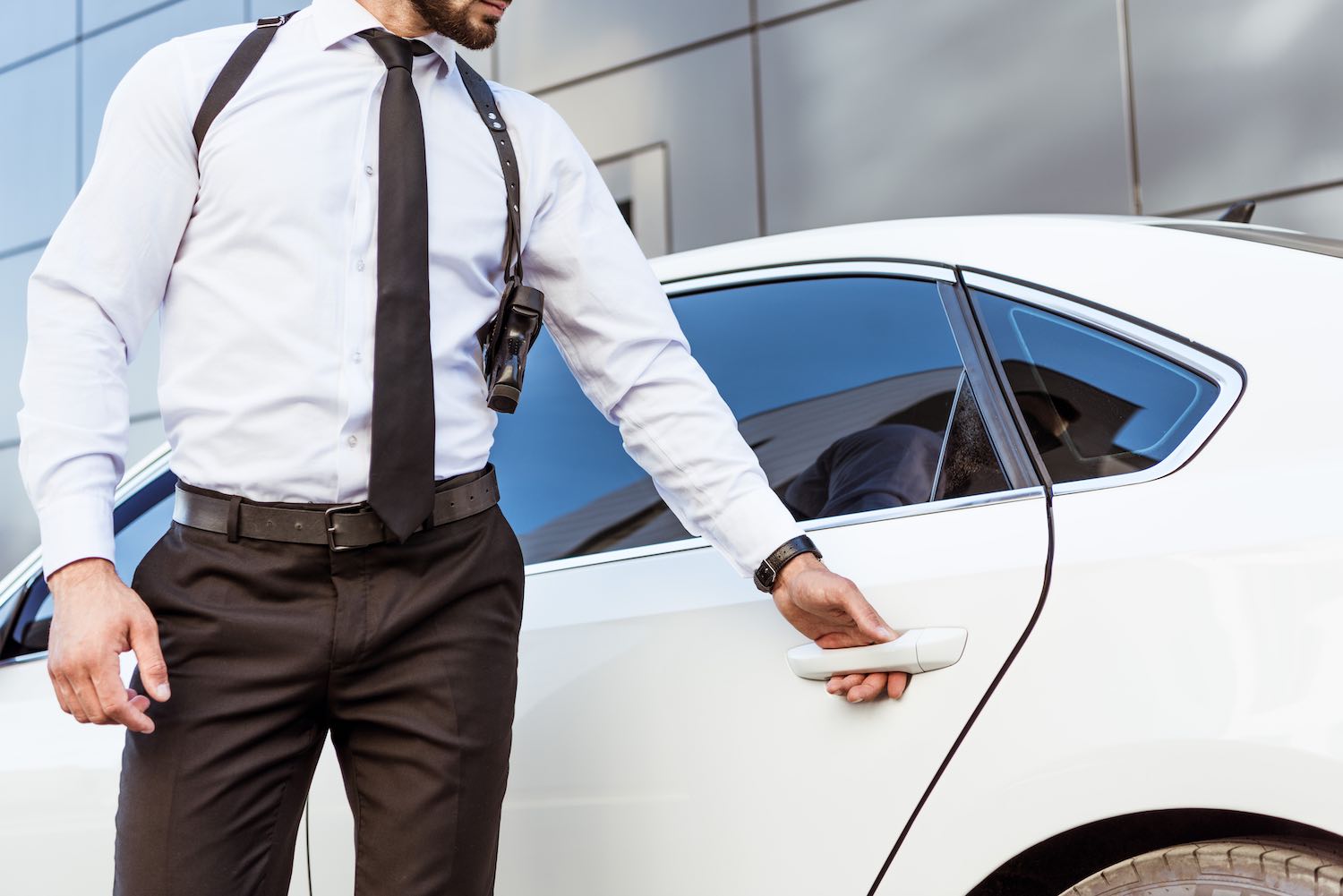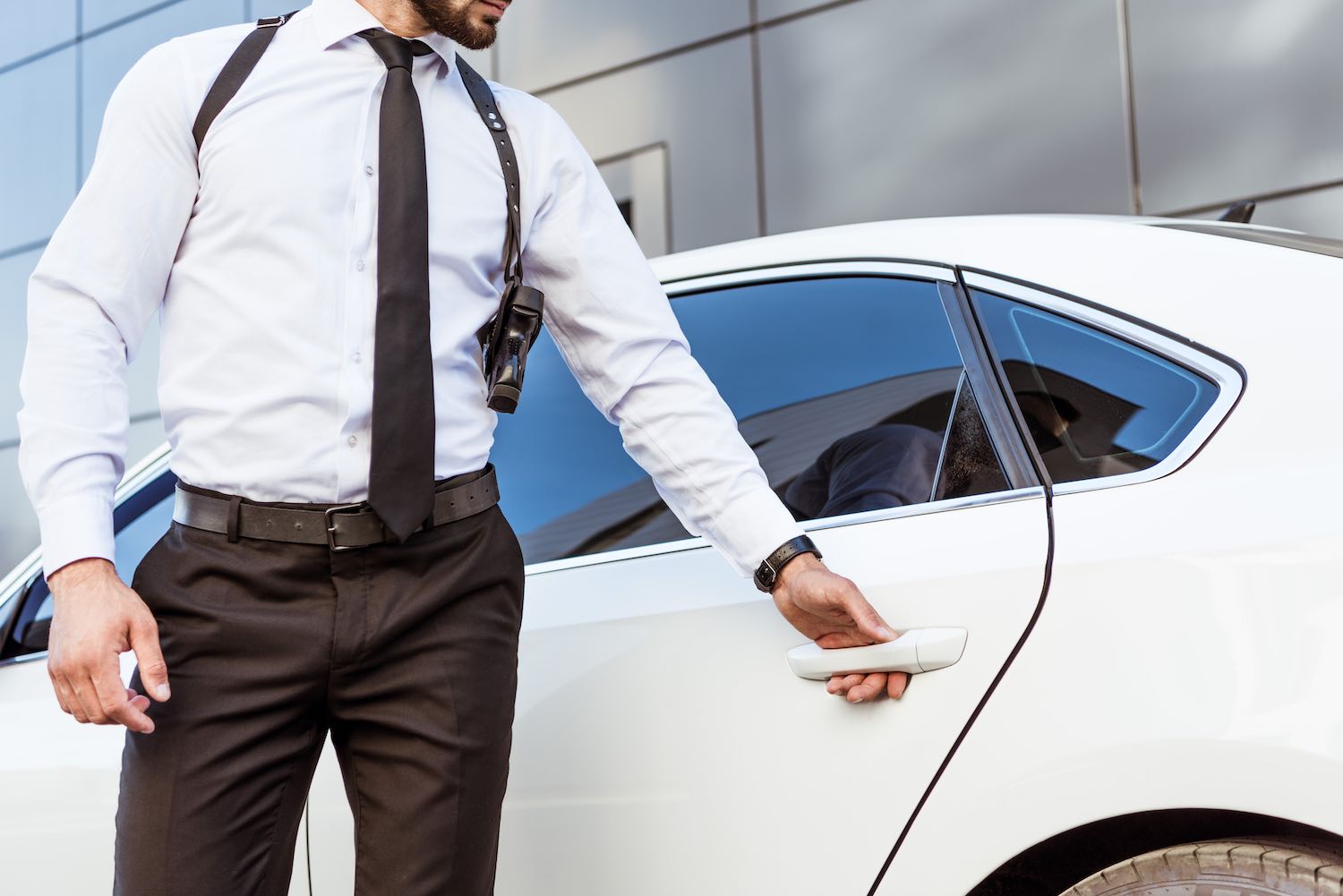 Armed officers carry guns and other lethal weapons. A high threat level situation needs armed guard, for example, if you have valuables. Most of these armed officers are ex-military and police officers. The level of experience in handling weapons and violence makes ex-military personnel and law enforcement officers excellent armed security.
The need to get an armed security job is strict and requires someone focused on undertaking any task. The officer needs to complete security training and have state-mandated firearms certification. Any whole spectrum of industries can hire armed officers.
Unarmed Security Guard
The unarmed office doesn't mean they have no value because they don't carry weapons. They are the best security in the market. Most clients prefer unarmed security guards in the grand scheme of things.
If you have a low threat level job, then an unarmed offer will fit your desires. Their work includes patrolling, entry control, policy enforcement, surveillance, and general crime deterrent.
Residential Security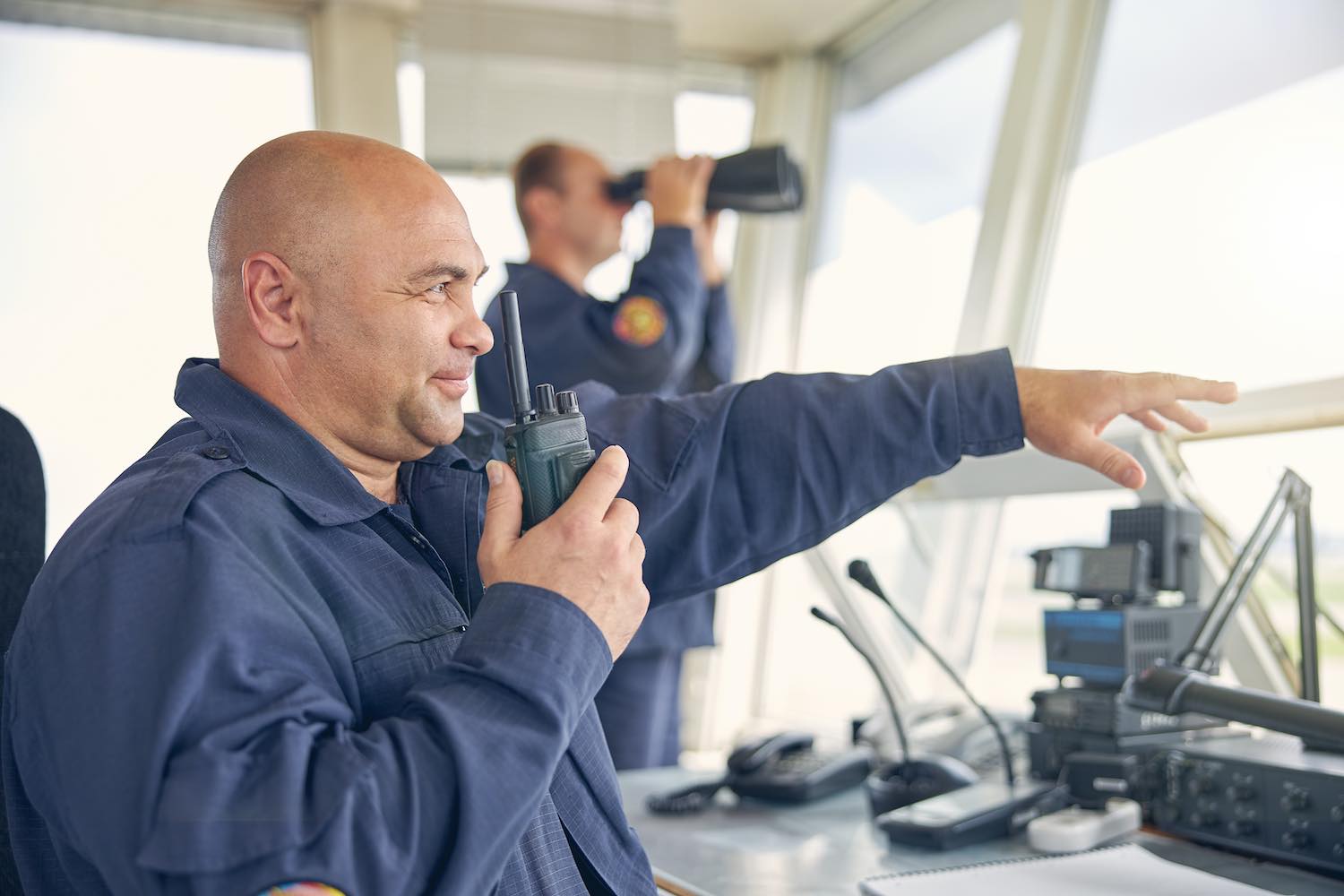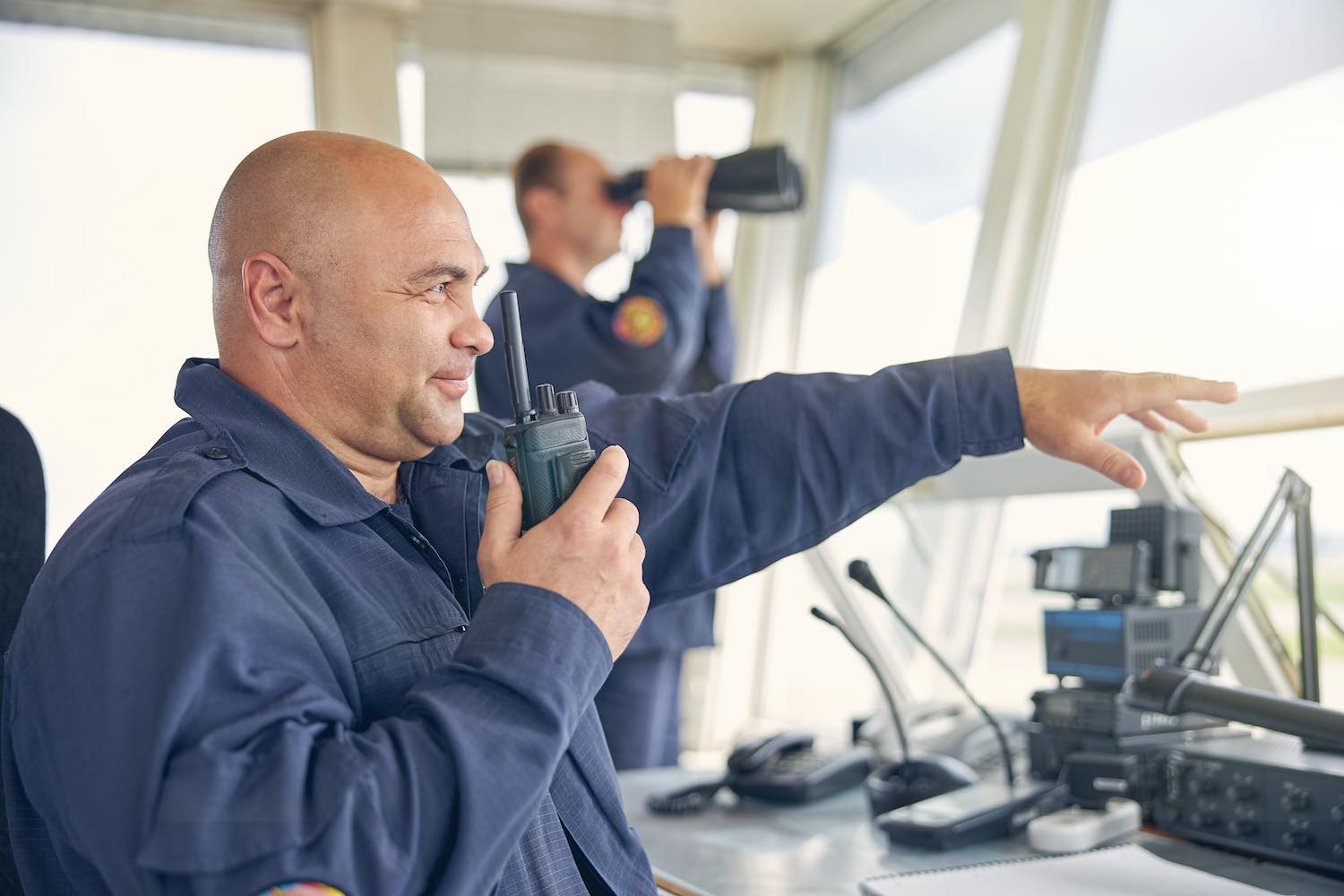 Residential security guard services are home protectors. Their task is to protect the whole neighborhood or if you hire private home security. They are the first responders when there is an issue within the home as they keep an eye on suspicious activities in the community.
You can place them to work at the gate or walk around the area. If the residential area is large, you will need several residential security offices at a given time.
Commercial Security
Commercial security guards are in place to protect your business. Depending on the kind of business you're carrying out will determine the type of guard you will need. Some work best in warehouses while others in office entrances. Corporate guards work from the headquarters and have the task of keeping an eye on more extensive areas.
Warehouse guards are responsible for safety issues and monitoring the people entering and leaving the warehouse. These places aren't safe for people entering; you can accidentally hurt yourself.
Private Bodyguard Services
The bodyguard needs to be with you the entire time and offer you event security if you need it. Famous people and athletes need personal bodyguards. They need particular; training on how to protect the client in different scenarios and situations. Most of the time, bodyguards work as a team to enhance your safety.
They keep on rotation in and out at the place where the client is working. The training bodyguards receive them quite more expensive than other security guards. It's essential to get a guard for yourself and protect your investment.
Temporary Services
You may be facing unforeseen situations that will need extra security guards. Off-duty officers can provide you with the services you need, and you will be out of danger. If you're dealing with large crowds, VIPs, or emergencies, you need to protect your assets with temporary services. Officers trained to provide temporary services are on standby in case you need help.
Why You Need a Security Firm
You need not worry about your security services, and a security guard company is at your hand to ensure you receive the best services.
The guard from this company is on-demand, reliable, and secure to drive your services to meet your expectations. Any contractors from a security firm are PPO licensed and with basic insurance that includes battery and assault. All guards undergo screening and have active drug tests and active guard cards.
Contact Security Firm Today
If you need to request our services, don't hesitate to contact us at Special Security Services. Our priority is to see you succeed in your business as we give you the security you deserve. The company considers your requirements and develops a cost-effective security solution that will save your money.